Bask in the fresh air and sunlight in our recently opened Sundeck.
Open everyday
7am – 7pm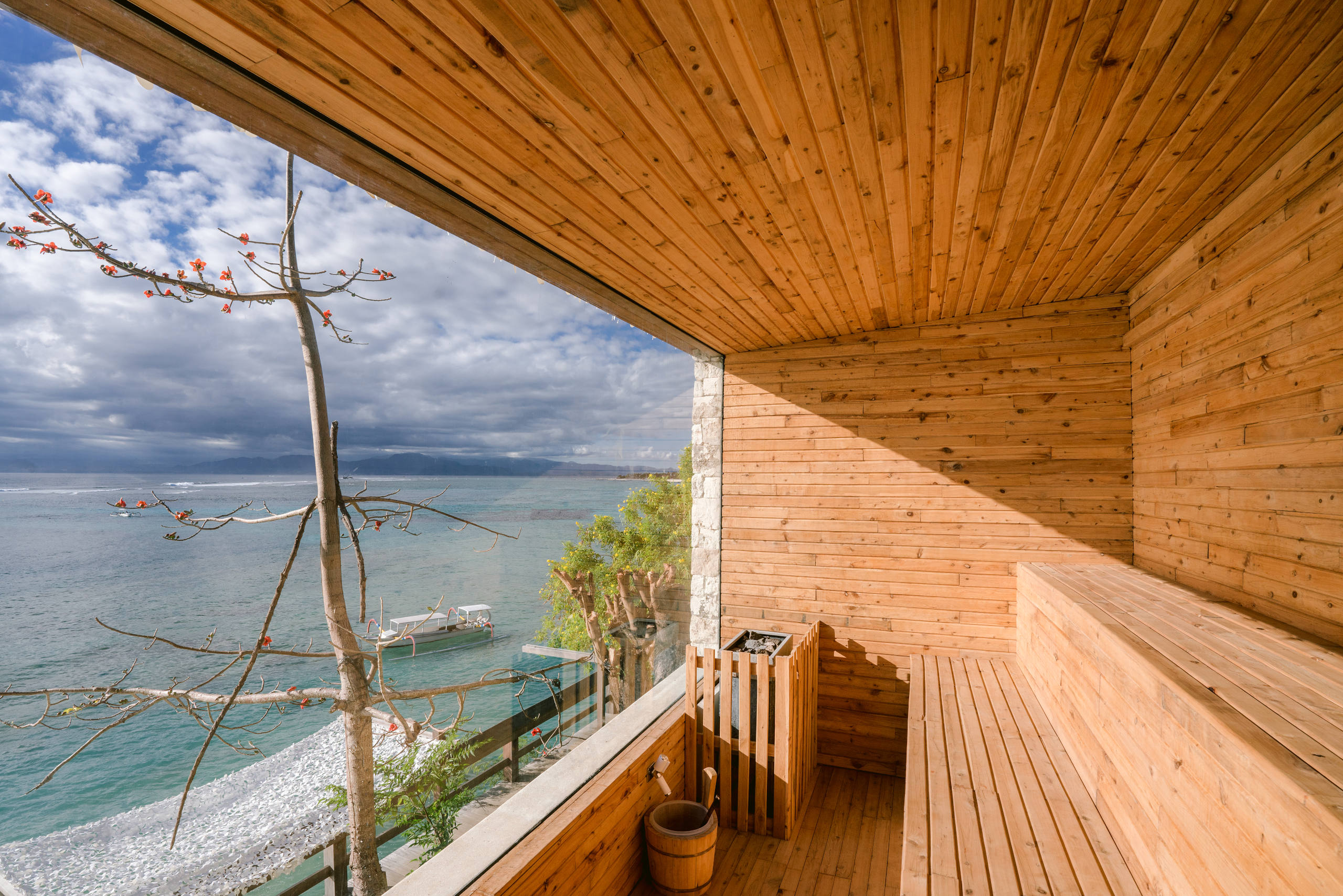 Sauna
Huge windows overlooking the ocean makes our sauna standout.
We went for a modern yet traditional sauna design that will make it an ideal place to relax and to enjoy the vast ocean view.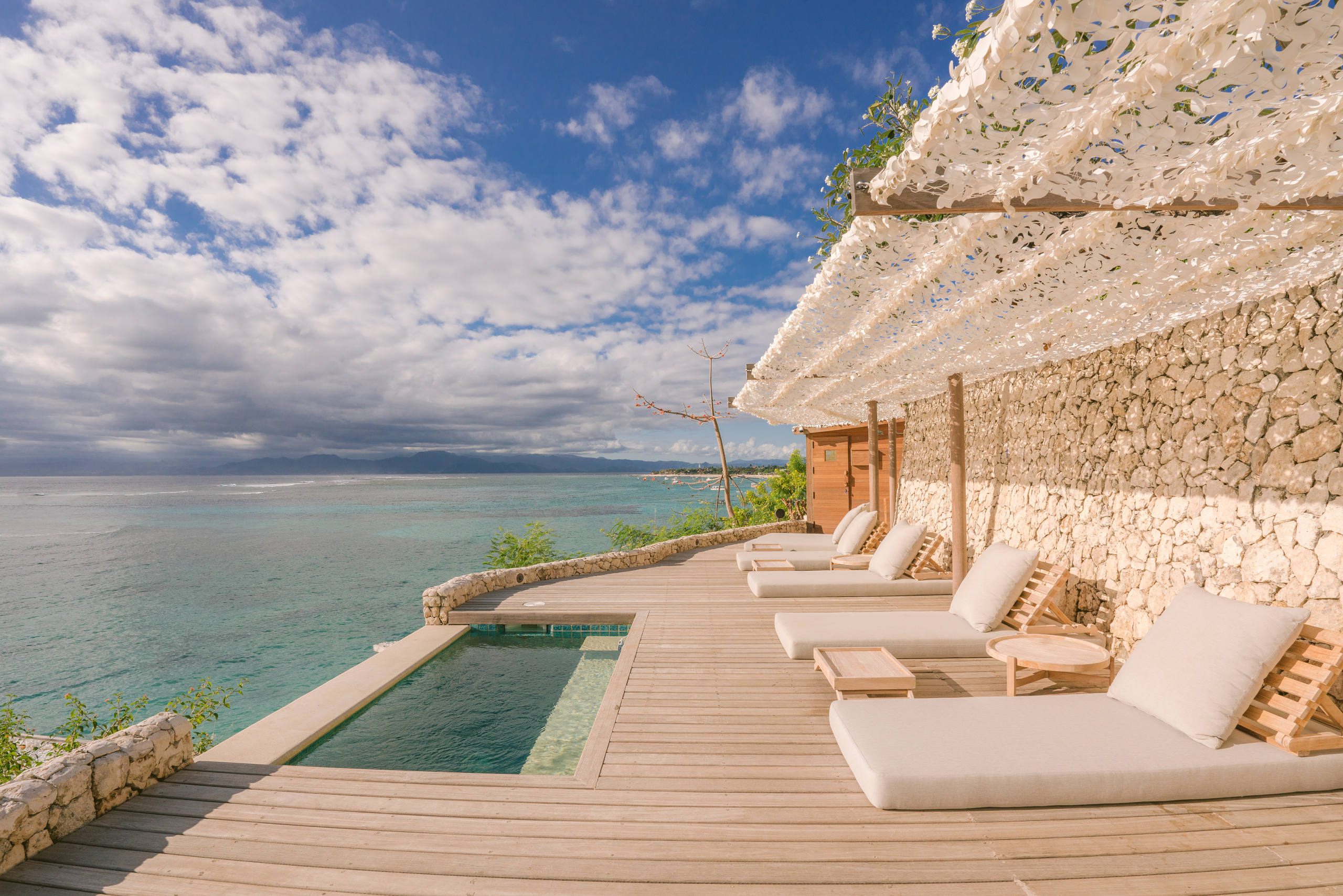 Ice Bath
Our ice bath is a great way to get in some needed relief or cool down.
Immerse on extremely hot days or take a dip to soothe tired muscles after surfing the break; all while breathing in fresh, salty air and taking in the stunning ocean view from the Sundeck.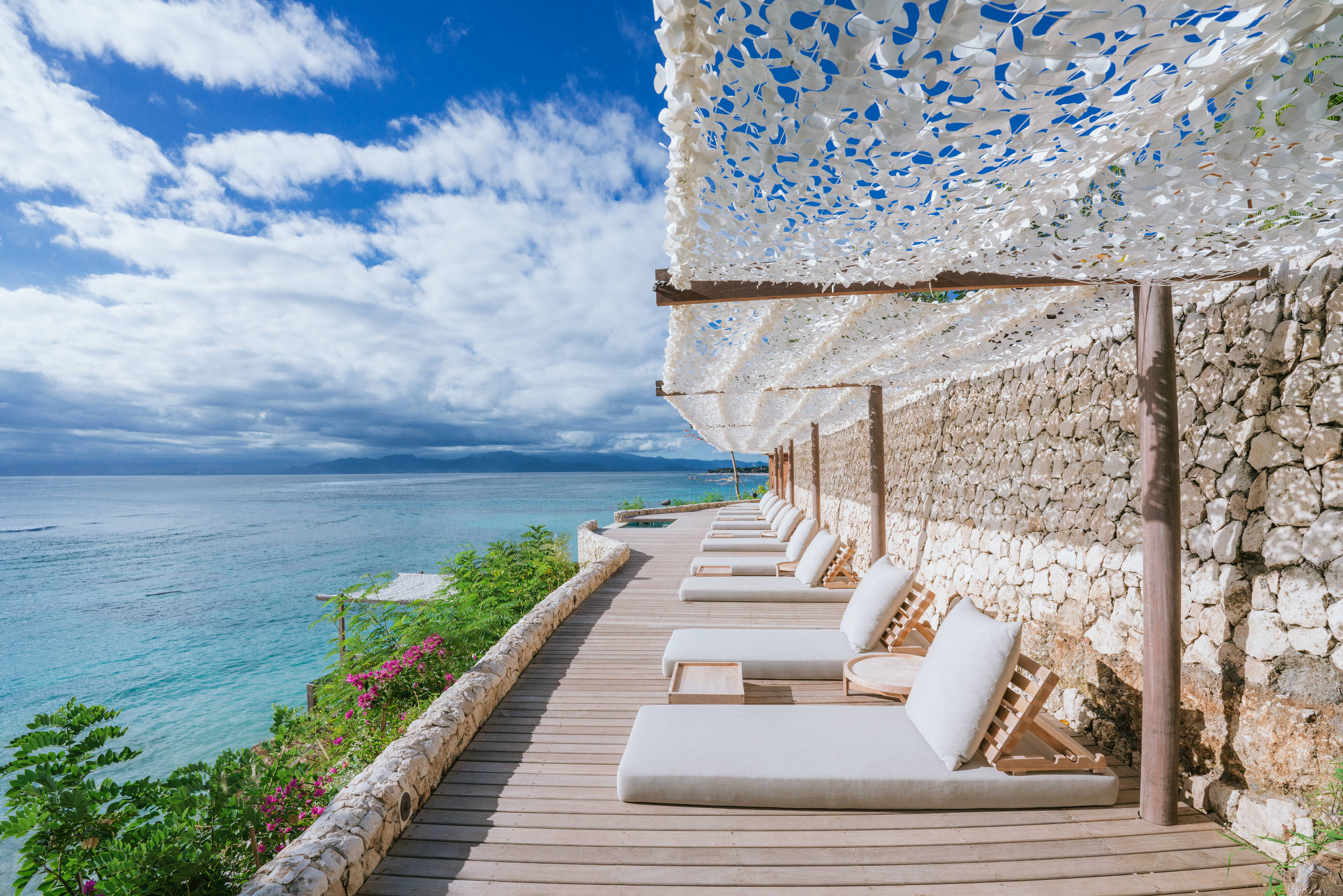 Sun Lounge
Not in the mood for an ice bath or sauna? Guests can simply lounge by the Sundeck and take in the raw beauty of Bali.
Feel free to even take a good book or magazine with you while soaking up the sun and embracing the serenity of the surrounding.

Order the menu
While enjoying the sundeck you can order the menu from our QR code by simply scanning it or you can also just click the view menu button below.

Note: the sundeck passes can be ordered from the cafe or via our QR code menu above.