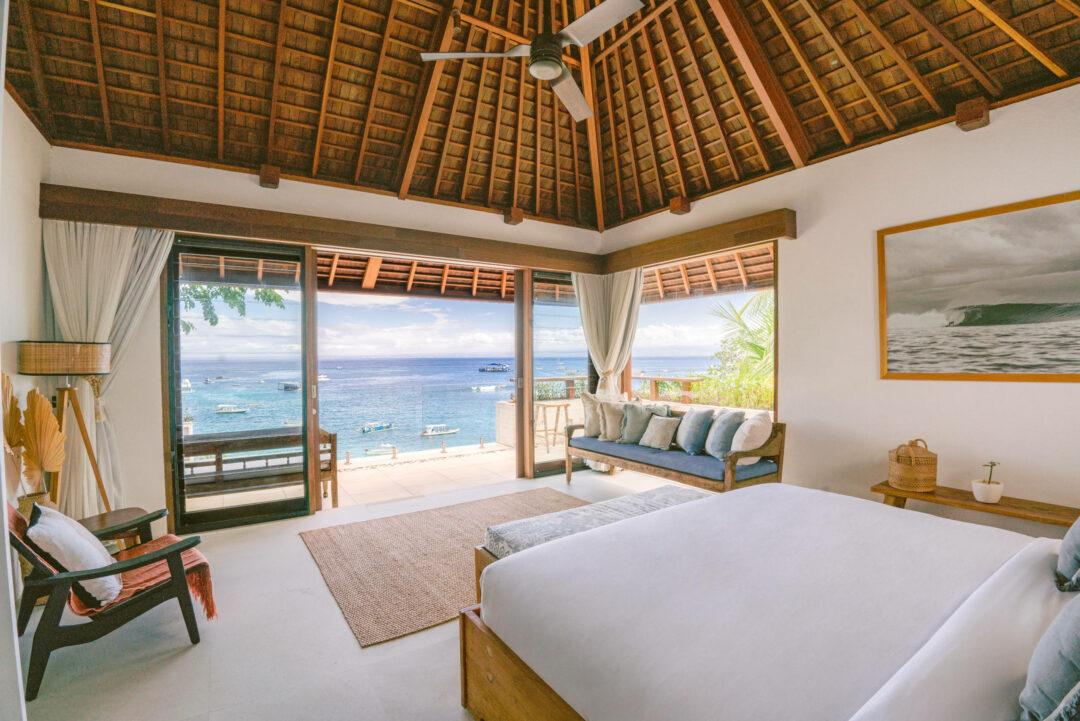 Our house is your house
Welcome to the Beach House at Lago, your home away from home. Perched high on the cliffs overlooking Playgrounds surf break, open ocean vistas, and the distant volcanic mountains of Bali.
The Beach House features five luxurious bedrooms, a 15m infinity edge pool, ice bath, sauna, and ocean front sundeck. Nestled in an abundance of nature, the Beach House is the perfect place to hang with family, friends, or just to get away & chill.
Beach access is connected by a short stone staircase that leads you down the limestone cliffs and under the canopy of a Balinese Ceremonial tree, before stepping onto the white sand lagoon of Song Lambung.
House
Our beach house is a unique accommodation opportunity, offering 5 luxurious rooms all with the peace and solitude of an ocean view. We wanted to reflect the uniqueness of each bedroom by naming them after our favourite local breaks. You'll find a touch of coastal sophistication in each, along with traditional Balinese flair.
Each room is spacious, features comfortable beds, it's own private bathroom and air-conditioning. Book a spa treatment or massage right in your room for the ultimate relaxation experience.